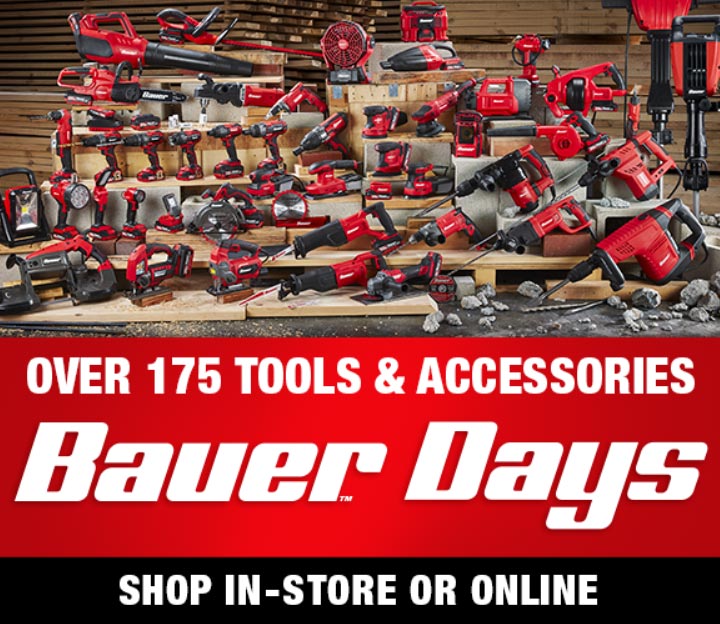 BUILD YOUR OWN KIT
SAVE $20 INSTANTLY
Just choose any 20V tool, any battery and any charger.
No coupon needed. Sale Price given at register. Must purchase all 3 items together.
10" Bar and Chain
Automatic Chain Oiler
Tool-Free Chain Tensioning System
Zero Exhaust Emissions

$

69

99

Price

$

99
We think you'll enjoy these customer-made YouTube videos about our products. They're independent, uncut and unsponsored. They may also contain some four-letter words that aren't "tool" and other content that's not appropriate for children. We hope these videos help inform your tool-buying decisions. And a note from the lawyers: Products should always be used in accordance with the owner's manual.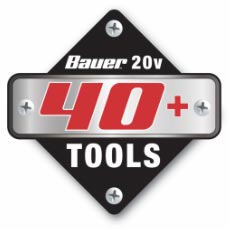 With a platform of tools covering a wide range of categories from power tools, outdoor power and shop equipment; Bauer has it all.

With Bauer you'll get everything you want in tools at an every day low price. Whether you're building a deck, outfitting your wood shop or working in the yard, Bauer has the tool for you.

Shop Bauer Cordless Tools